20s parties and similar evening events attract an ever-growing audience. Occasionally I am asked for men's clothing tips for such events. I would like to take this opportunity to share a little trilogy on this topic with you: The golden twenties were very versatile in terms of clothing. That's why I will not only present a single, prototypical outfit, but three. I can't avoid some clichés.
An overview of ideas of the 1920s fashion (e.g. for parties) can be found here by the way: 1920s Men's Fashion.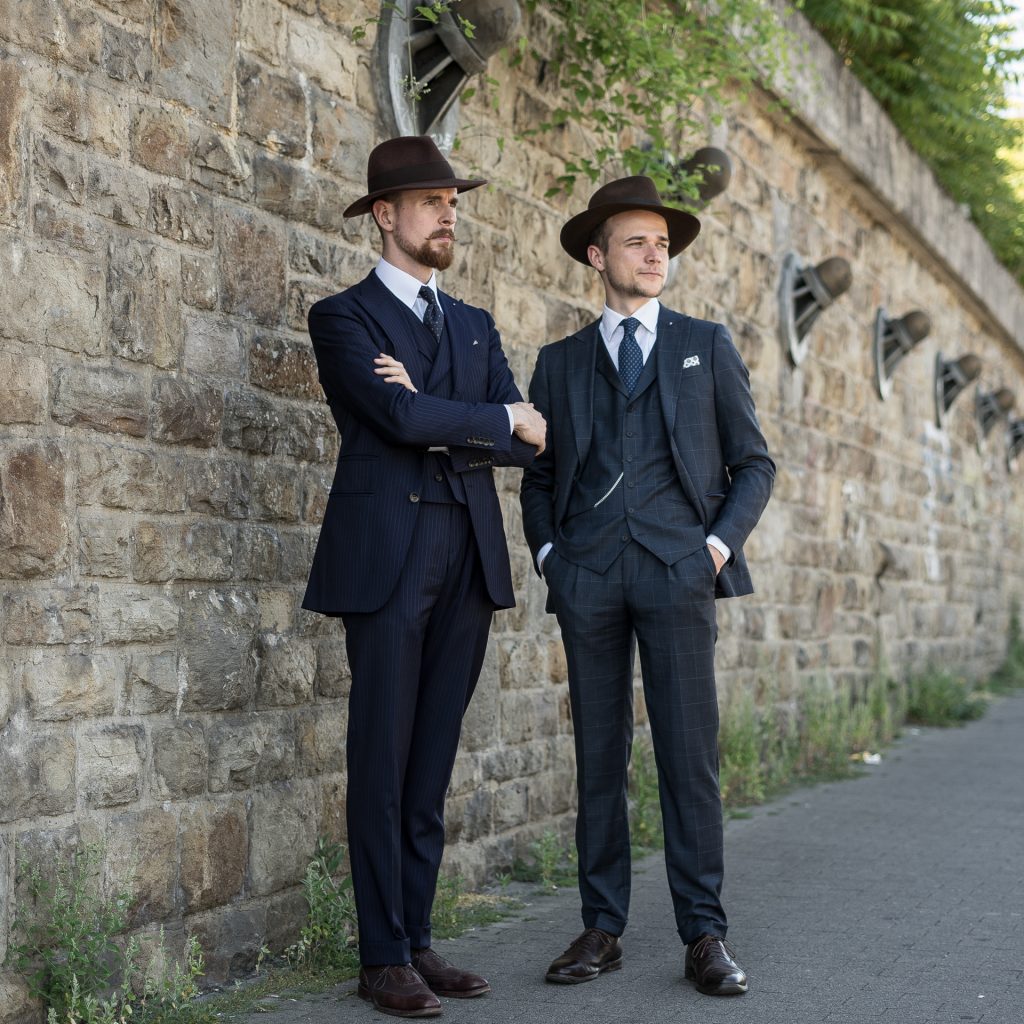 How do I become a mobster?
Number one of my choices is the Al Capone. If you own a needle or chalk striped suit, you can definitely wear it to such an event. No matter if blue, grey or black. High quality striped suits can be found for example at SuitSupply*.
Many people associate such suits with the North American offshoot of the Cosa Nostra, which was particularly busy during the Prohibition period, and one should definitely wear a long tie with a pinstripe suit, not a bowtie. A hat (Fedora) is always a bonus, although it should be taken off in closed rooms. Further accessories that enhance the overall impression are lapel flowers (Boutonnière), pocket squares, cufflinks, pocket watches and above all: collar pins.